To create ZPE Cloud users, you must have a ZPE Cloud account. ZPE Cloud accounts are bonded to your company. Company is the denomination of your tenant in ZPE Cloud. The ZPE Cloud account manages the ZPE Cloud company.


Access zpecloud.com or zpecloud.eu, depending on your location, and click create account.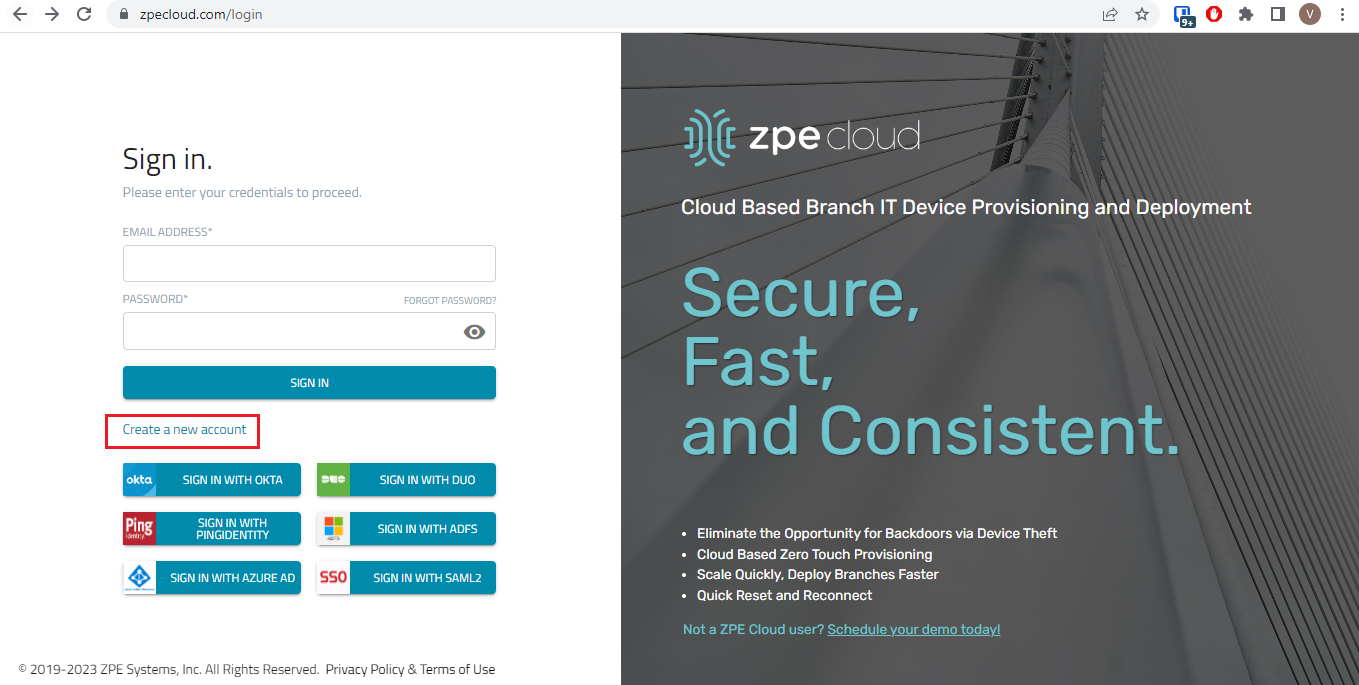 Input your information and c
lick Sign up. Note that all fields are mandatory. Your account creation must be approved by ZPE Systems before you join to ZPE Cloud. New companies have a 90 day free trial. In case you want learn more about the ZPE Cloud features and licensing, contact your account manager or send your questions to
support@zpesystems.com
.
Once your ZPE Cloud account is approved you can start to add your devices and simplify your branch network management

How to add ZPE Cloud users.
1. Login to your ZPE Cloud as customer admin.

2. Navigate
to
Users :: General,
c
lick
+Add.
3. Add the information to Email, First Name and Last Names. E-mail field is mandatory.
4. Select the group. By default, ZPE Cloud has User and Administrator groups. You can create custom groups. User is the default group for new users.


6. Click Save.