From this point on, you can access this dashboard by these steps:
1. Click on the folder icon.

2. Click on the the dashboard name.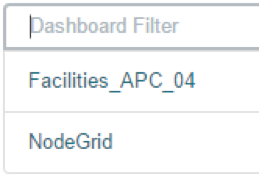 If needed, you can search for the dashboard by entering a search expression in the dashboard filter.
3. The selected dashboard will show up.

4. You can change the time frame by clicking on the clock icon.

5. And selecting the new time frame.

6. You may also want to set automatic refresh by clicking on the clock icon and then on the auto-refresh icon.

7. And selecting how frequent you want the refresh to be done.