How to: Restore a backup from ZPE Cloud
ZPE Cloud enables you to restore a backup of your Nodegrid devices in a few steps.





1. Login to ZPE Cloud


2. Go to Profiles :: Backup


3. Select the backup image and click Restore. You can also download the file to your local computer.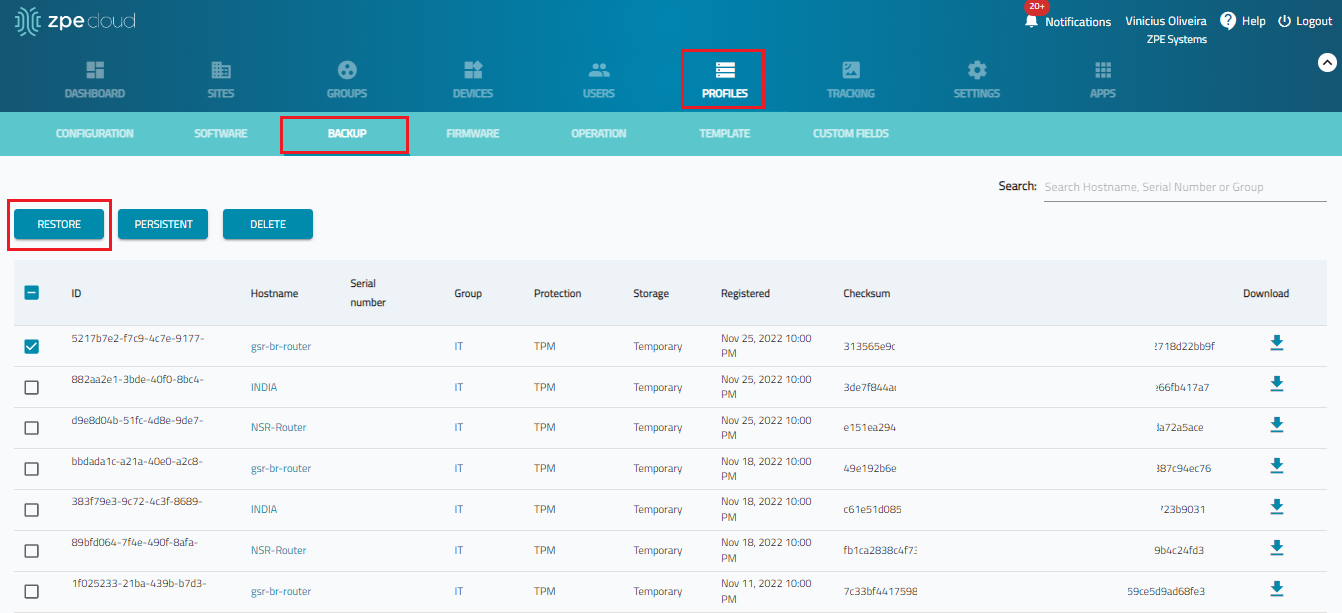 4. Select the device you want to restore the image to and click Apply. The restore will start immediately.