In the industry, some legacy applications impose to use serial ports (COM) to interface with the industrial automates. In this article, we will study a set-up in which a desktop emulates a
virtual serial COM, and conveys the connection via the Nodegrid, down to the industrial automate.
- Laptop, equipped with a Virtual Serial Ports Tool.
The laptop is connected in RJ45 Ethernet to the Nodegrid (in our case a NSR). The NSR is connected, on one of its RJ45 serial port, to the industrial automate. The industrial automate
communicates in serial RS232. Please note that an adapter may be required (RJ45-DB9, for instance).
The laptop establishes a connection in serial, redirected to a Telnet connection; the NSR then redirected that Telnet connection to the serial console link.
It works with the RFC2217, with Terminal Server Emulation, but the set-up also allows Raw Socket to go through.
As for the industrial automate, I merely used a Cisco Catalyst 9200.
Configuration:
Install on the laptop the free version of HHD Virtual Serial Port Tools,
https://www.hhdsoftware.com
.Open the application, select "TCP/IP Ports (RFC2217, Raw)". The window "Create TCP/IP Serial Port" opens. Fill in the following fields:
- for Protocol, select 'RFC2217' (respectively, 'Raw')
- for Remote Host IP address or name: enter the IP address of the NSR.
- for Remote TCP Port: enter the redirection port, in our case '7101' (respectively, '7102')
Click on Create.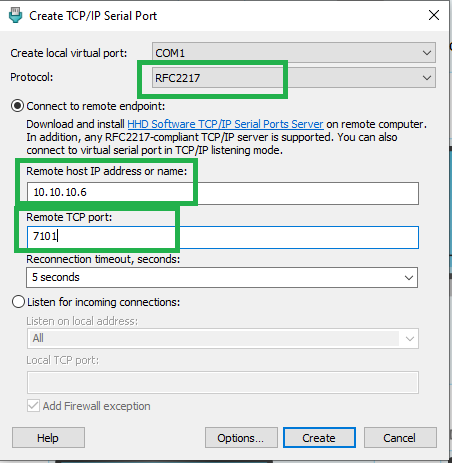 On the NSR, in Managed Devices :: Devices :: LAB-CSW2 :: Access, click on "Allow Telnet protocol", and in the field Telnet Port, enter the same port as above, '7101'.
(respectively, click on "Allow Binary Socket", and in the field TCP Socket Port, enter '7102').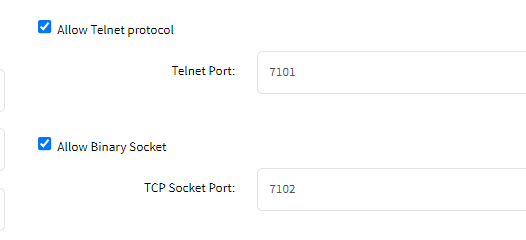 Test:
To test the end-to-end communication, open a Putty terminal on the laptop, and open a regular serial console communication.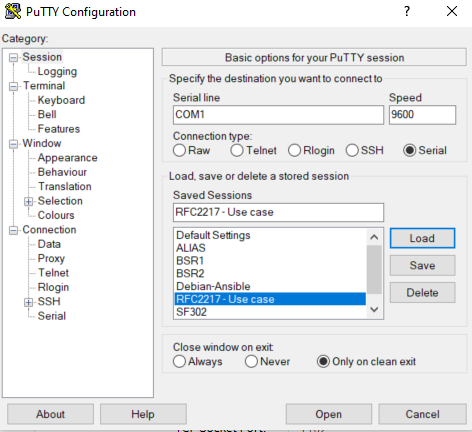 The putty windows then leads to the console connection window, to the Cisco Catalyst: