Nodegrid version 5.10.x provides better visibility into your DHCP network and offers a new feature ease management of your DHCP network. You can find these improvements under Tracking-->Network-->DHCP. The DHCP section here is now split between showing your Network Ranges and utilization and Lease information for both reserved and non-reserved IP addresses.

For Network Ranges, you are provided utilization stats for all ranges managed by this DHCP server.


For Leases, you get a brief summary of the leases, but now you can see both reserved and non-reserved IP addresses. You also have more details in the columns chooser to show: Client Identifier, Vendor Class Identifier, Lease Start, and Time Left for the lease.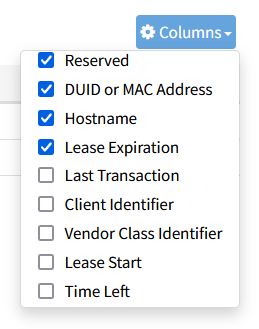 You can drill down on a leased IP address.


From the lease details page, you can now easily reserve an IP address directly from the Tracking section, just click "Reserve Address" and fill out the required details.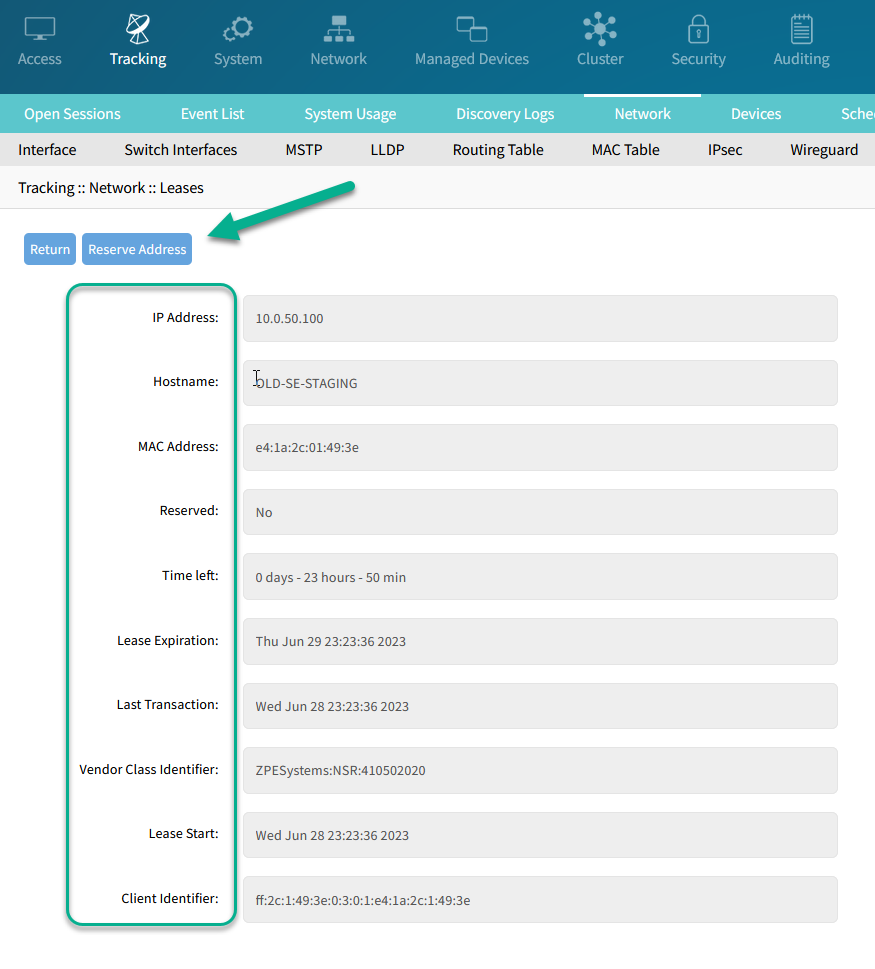 When you click on "Reserve Address", the required fields are automatically populated for you!