We can now create a dashboard and add visualization to it, so we can easily access the visualizations that share the same context.
1. Click on Dashboard.

2. Click on the new dashboard icon.

3. Click on the add visualization icon.

4. This will show the previously saved visualizations. Click on the visualization you want to add to the dashboard.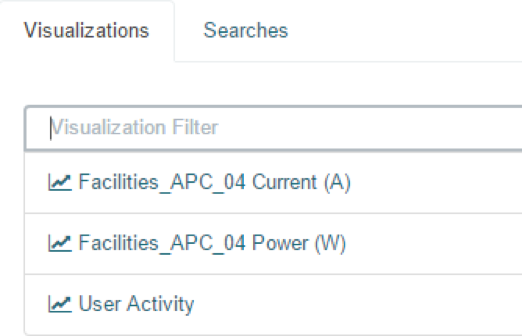 5. Repeat the previous steps until you have all the visualizations you want.
6. Resize and reposition the graphs as you wish.

7. If applicable, you may want to add a filter to the dashboard.

8. Click on the save icon.
9. Provide the dashboard name and then click on save.